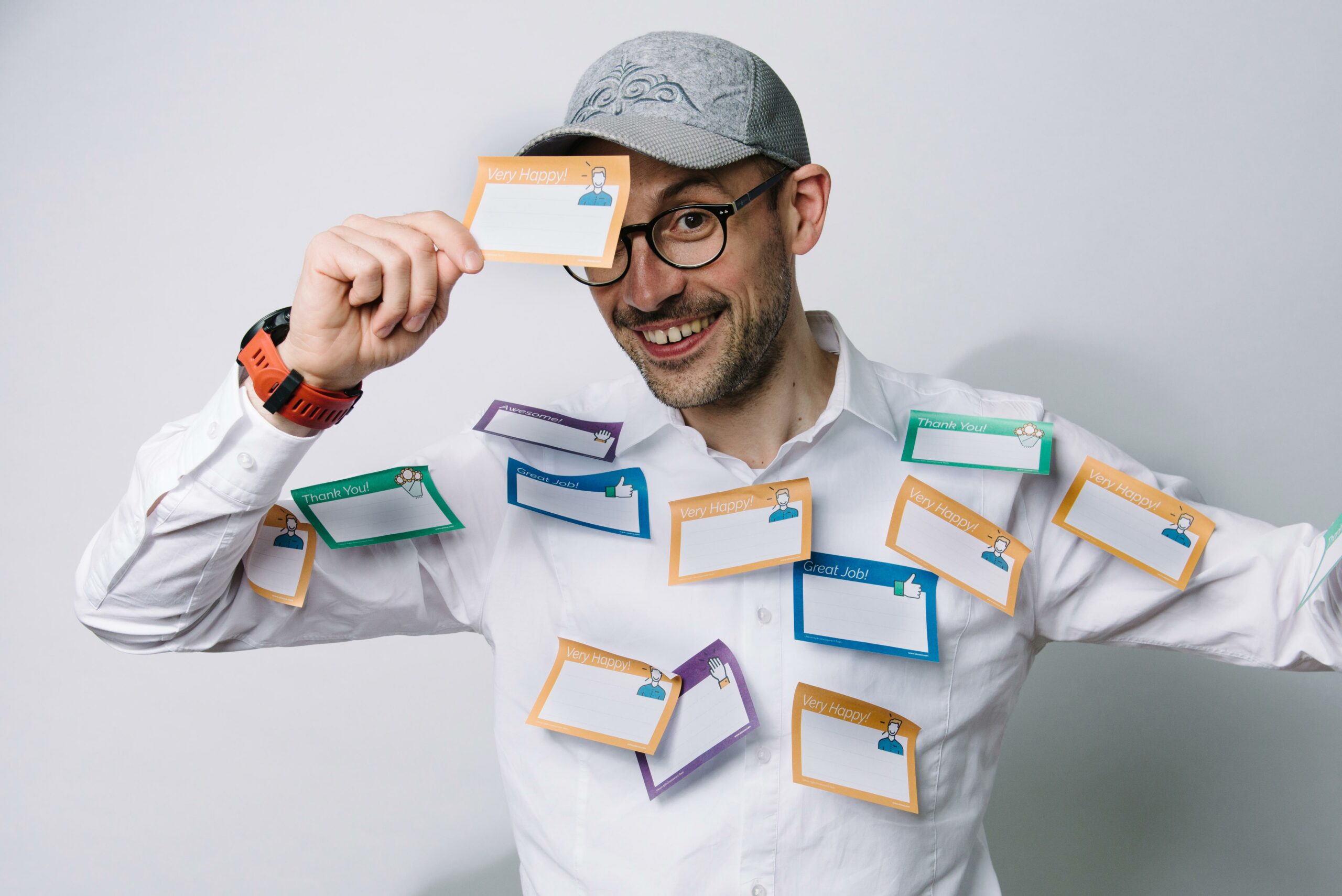 The 2-minute appreciation
First thing in the morning you write a card of appreciation to a team member. Thank or praise someone with a positive appreciation card!
Put the appreciation card on the desk or hand it over to your colleague (­like you would give them a flower bouquet) and read the card out loud to them.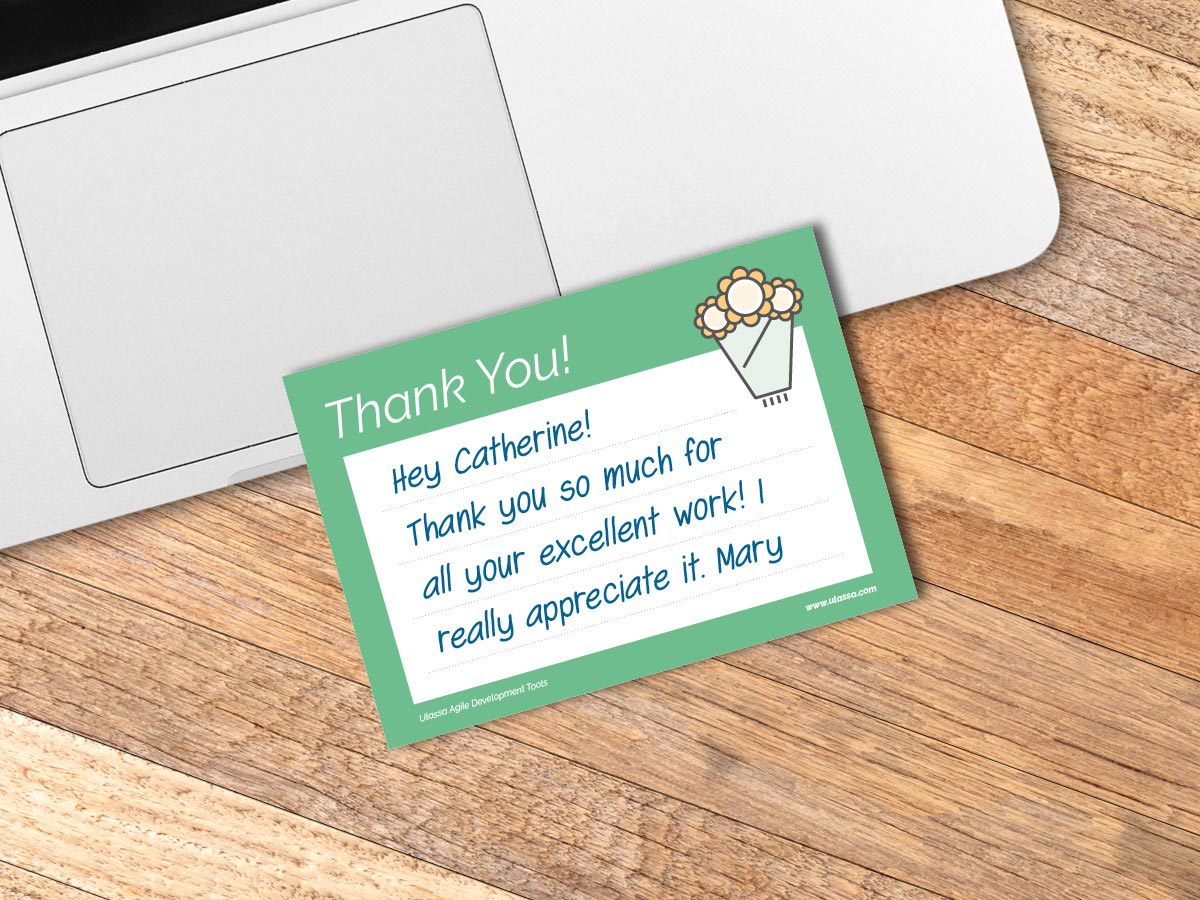 One KUDOS a day lets the happiness stay!
Increase your team's happiness, motivation and productivity with KUDOS!
Start now. Write down a note of appreciation for your colleague, download the picture to your phone and send it with your messenger of choice or just via email.
The benefits of KUDOS cards!